Head to head comparison stats between Víkingur vs TB. When these team have an upcoming match between them we will show Víkingur TB predictions of various game markets like BTTS, Over / Under and most likely match score.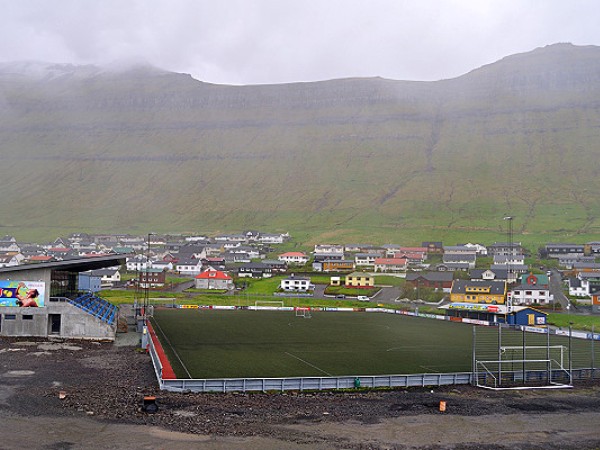 All Time Top Scorer
Finnur
Matchstat.com Víkingur VS TB Predictions
*The Matchstat prediction algorithm uses historical & recent form with in depth machine learning of all stats.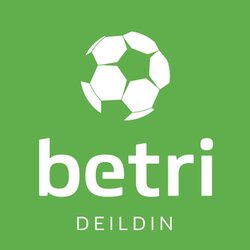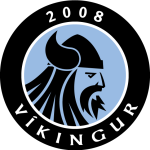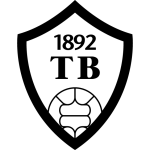 Live

Match Stats
| Performance Summary | Víkingur | TB |
| --- | --- | --- |
| Shots Total | 23 | 2 |
| Shots Blocked | | |
| Shots Inside Box | | |
| Shots Outside Box | | |
| Passes Total | | |
| Accurate Passes | | |
| Pass Accuracy % | | |
| Total Attacks | 211 | 124 |
| Dangerous Attacks | 173 | 64 |
| Fouls | | |
| Corners | 13 | 0 |
| Offsides | | |
| Possession Time | | |
| Yellow Cards | 1 | 3 |
| Red Cards | 0 | 0 |
| Yellow Red Cards | 0 | 0 |
| Saves | | |
| Substitutions | 5 | 5 |
| Goal Kicks | | |
| Goal Attampts | | |
| Free Kicks | | |
| Throw Ins | | |
| Ball Safe | 114 | 129 |
| Goals | 7 | 0 |
| Penalties | 1 | 0 |
| Injuries | 1 | 0 |
Formation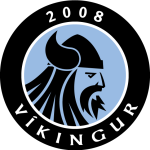 Formation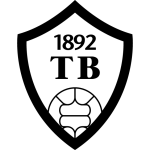 Match End 7-0
Andreas Olsen
I. Jonhardsson
61'
61'
J. Johansen
Ragnar Joensen
For predictions of upcoming matches, including head to head stats, lineups and player ratings, check out these h2h pages for future matches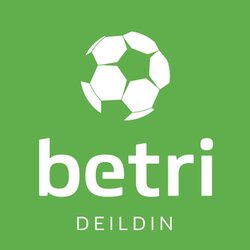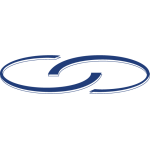 EB / Streymur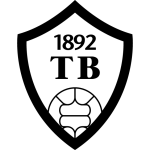 TB
67.61%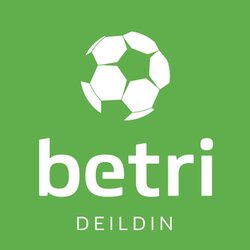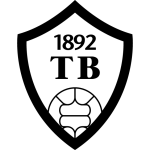 TB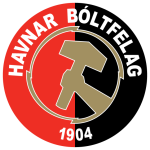 HB
56.51%
| Performance Summary | Víkingur | TB |
| --- | --- | --- |
| Total Wins | 0 | |
| Home Wins | 0 | |
| Away Wins | 0 | |
| Total Draws | 0 | |
| Home Draws | 0 | |
| Away Draws | 0 | |
| Total Lost | 2 | |
| Home Losses | 1 | |
| Away Losses | 1 | |
| Total Goals For | 0 | |
| Home Goals For | 0 | |
| Away Goals For | 0 | |
| Total Goals Against | 7 | |
| Home Goals Against | 4 | |
| Away Goals Against | 3 | |
| Total Clean Sheet | | |
| Home Clean Sheet | | |
| Away Clean Sheet | | |
| Total Failed To Score | 2 | |
| Home Failed To Score | 1 | |
| Away Failed To Score | 1 | |
| Total Av Goals Scored | 0 | |
| Home Av Goals Scored | 0 | |
| Away Av Goals Scored | 0 | |
| Total Av Goals Conceded | 3.5 | |
| Home Av Goals Conceded | 4 | |
| Away Av Goals Conceded | 3 | |
| Total Av 1st Goal Scored | 0m | |
| Home Av 1st Goal Scored | 0m | |
| Away Av 1st Goal Scored | 0m | |
| Total Av 1st Goal Conceded | 19m | |
| Home Av 1st Goal Conceded | 27m | |
| Away Av 1st Goal Conceded | 11m | |
| Goals Scoring Minutes | Víkingur | TB |
| --- | --- | --- |
| 0-15 | (%) | (%) |
| 15-30 | (%) | (%) |
| 30-45 | (%) | (%) |
| 45-60 | (%) | (%) |
| 60-75 | (%) | (%) |
| 75-90 | (%) | (%) |
| Goals Conceded Minutes | Víkingur | TB |
| --- | --- | --- |
| 0-15 | (%) | (%) |
| 15-30 | (%) | (%) |
| 30-45 | (%) | (%) |
| 45-60 | (%) | (%) |
| 60-75 | (%) | (%) |
| 75-90 | (%) | (%) |
| Combined Match Stats | Víkingur | TB |
| --- | --- | --- |
| Attacks | 142 | |
| Dangerous Attacks | 74 | |
| Av Possession Percent | 30.50 | |
| Fouls | 0 | |
| Av Fouls Per Game | 0.00 | |
| Offside | 0 | |
| Red Cards | 0 | |
| Yellow Cards | 7 | |
| Shots Blocked | 0 | |
| Shots Off Target | 15 | |
| Av Shots Off Target | 7.50 | |
| Shots On Target | 7 | |
| Av Shots On Target | 3.50 | |
| Total Corners | | |
| Av Corners | | |
| BTTS | | |
| Av Player Rating Per Match | | |
| Tackles | | |
Total Match Goals Percentages
Víkingur
TB
Home
Away
Home
Away
Over 0.5
0
0
Over 1.5
0
0
Over 2.5
0
0
Over 3.5
0
0
Over 4.5
0
0
Over 5.5
0
0
Under 0.5
0
0
Under 1.5
0
0
Under 2.5
0
0
Under 3.5
0
100
Under 4.5
100
100
Under 5.5
100
100
Víkingur VS TB Past Match
01.04.2023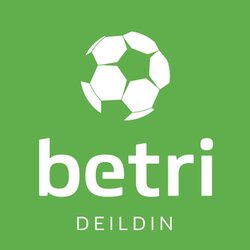 7 - 0
12.09.2021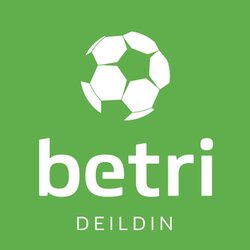 0 - 6
16.05.2021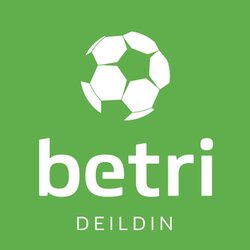 1 - 0
07.03.2021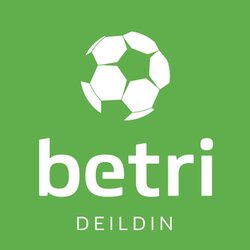 1 - 0
25.11.2020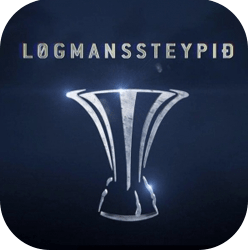 1 - 0
27.09.2020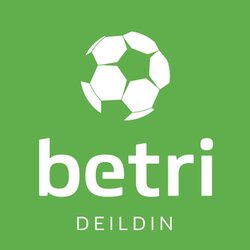 0 - 2
28.08.2020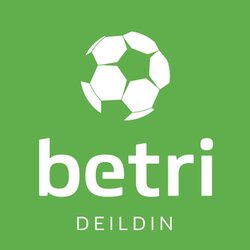 1 - 2
01.06.2020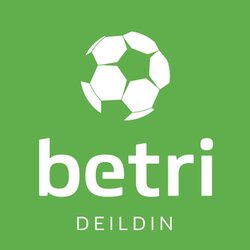 0 - 0
26.10.2019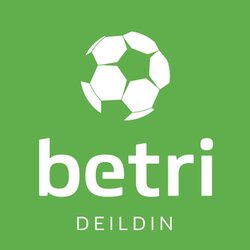 0 - 2
29.06.2019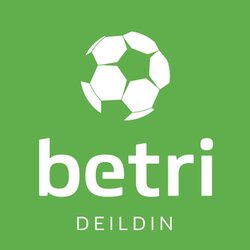 3 - 1
| Performance Summary | Víkingur | TB |
| --- | --- | --- |
| Shots Total | 23 | 2 |
| Shots Blocked | | |
| Shots Inside Box | | |
| Shots Outside Box | | |
| Passes Total | | |
| Accurate Passes | | |
| Pass Accuracy % | | |
| Total Attacks | 211 | 124 |
| Dangerous Attacks | 173 | 64 |
| Fouls | | |
| Corners | 13 | 0 |
| Offsides | | |
| Possession Time | | |
| Yellow Cards | 1 | 3 |
| Red Cards | 0 | 0 |
| Yellow Red Cards | 0 | 0 |
| Saves | | |
| Substitutions | 5 | 5 |
| Goal Kicks | | |
| Goal Attampts | | |
| Free Kicks | | |
| Throw Ins | | |
| Ball Safe | 114 | 129 |
| Goals | 7 | 0 |
| Penalties | 1 | 0 |
| Injuries | 1 | 0 |
| | | |
| --- | --- | --- |
| Performance Summary | Víkingur | TB |
| Top Scorer | Atli Gregersen (0) | |
| Top Assists | Atli Gregersen (0) | |
| Most Appearances | Atli Gregersen (2) | |
| Most Mins Played | Atli Gregersen (180) | |
| Most Cards | Atli Gregersen (1) | |
Coach Jóhan Petur Poulsen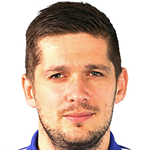 Atli Gregersen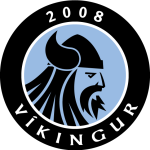 1
0
0
0
90
0 Finnur Justinussen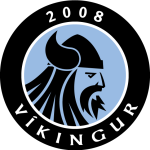 2
2
1
0
15
0 Bárður Á Reynatrøð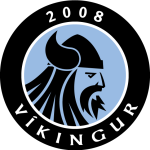 1
0
0
0
90
0 Hans Jákup Arngrímsson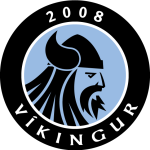 0
0
0
0
0
0 Signar á Brúnni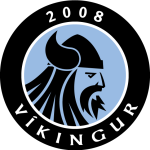 0
0
0
0
0
0 Olaf Bárdason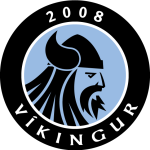 1
0
0
0
53
0 Ari Olsen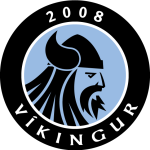 0
0
0
0
0
0 Aron Jarnskor Ellingsgaard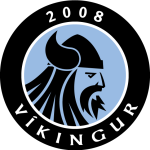 1
0
0
0
90
0 Arnbjørn Svensson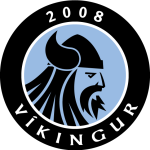 1
1
0
0
53
0 Geza David Turi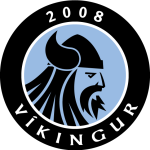 1
0
0
0
90
0
Coach
Zoran Pavlovic Bartal Einarsson Petersen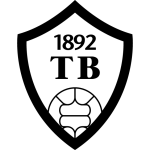 2
0
0
0
90
0 Ndende Adama Gueye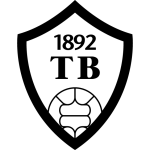 0
0
0
0
0
0 Oddmar Nybo Jespersen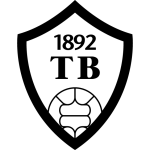 1
0
0
0
44
0 Aron Sørensen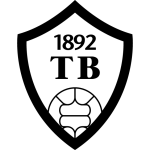 1
0
0
0
90
0 Musah Armah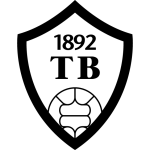 0
0
0
0
0
0 Jens Erik Bruhn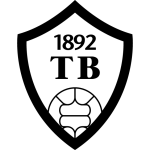 1
0
0
0
90
0 Regin Lágabø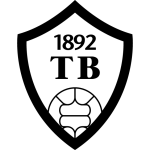 0
0
0
0
0
0 Nikolei Johannesen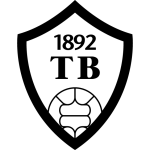 1
0
0
0
90
0 Andreas Midjord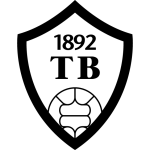 2
0
0
0
26
0 Samudeen Musah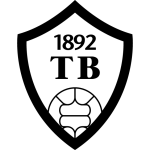 1
0
0
1
90
0
UEFA Champions League
UEFA Europa League
Relegation